Carry-on Backpack - A 35L Travel Backpack
CHF 196.00
Shop Now
Standard's Carry-on-sized travel backpack
 is the ultimate luggage for international travel and meets airline cabin rules. Save time and money without the need to check your bag at the airport and leave the lines behind!
Our bag is a 3-in-1 travel backpack, suitcase, and shoulder bag. Equipped with hideaway backpack straps, a full perimeter zip, hip-belt, and a dedicated laptop sleeve. This backpack is a great companion to give you confidence on any journey.
Designed with an expandable capacity of 35 – 45L. The luggage and laptop compartments are lockable. With a durable and sleek water-resistant exterior, brand name components by YKK & SBS, this is the ultimate travel backpack to keep you moving.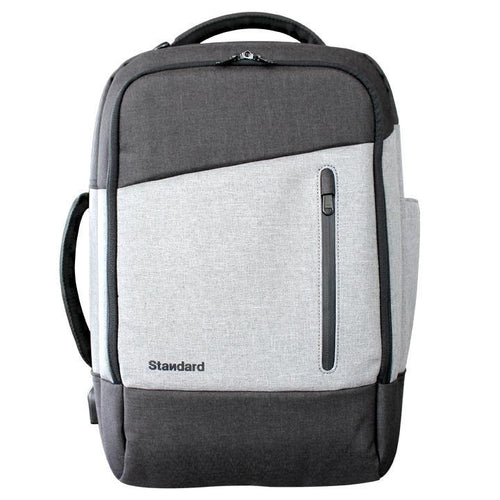 Daily Backpack - A 18L Laptop Backpack for Work & Travel
CHF 133.00
Shop Now
The Daily is the Ultimate Laptop Backpack for Work and Travel. With its unique three-in-one design, you can use it like a briefcase, smart backpack, or a messenger bag. 
The RFID Blocking pocket keeps you protected from identity theft, while its USB charging port ensures you never run out of power when you need it most. It is more than simply a Laptop Backpack. It has lockable zips and hugs the body, making it safe against intrusion. and, offers lots of space to carry everything you need, as well as safe pockets for your wallet, keys, and phone.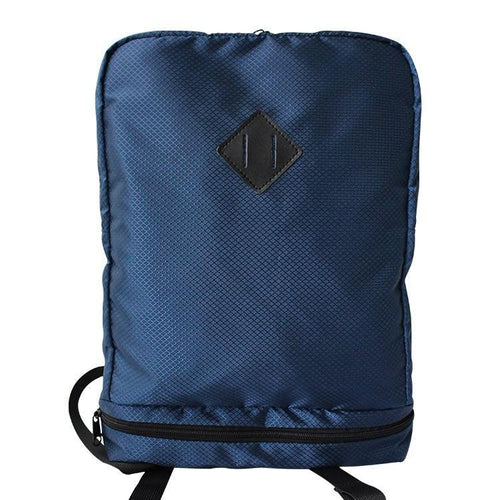 Backpack Packing Cube - A 8L Packable Daypack
CHF 35.00
Shop Now
Save weight and space using Standard's Backpack Packing Cube. It's a smart design that serves dual purposes: Reverse it to allow you to pack your clothes like a traditional packing cube.
When you arrive at your destination, turn it inside-out. Now it transforms it into an 8L backpack. That's enough room for a camera, a light jacket, a meal-on-the-go, and more! 
Our Daypack has an internal pocket designed to hold a notepad or book, or an iPad (& most 10" tablets). When used with our Packing Cubes, you never have to leave a square inch of space wasted! Also, the Daypack can even stuff into itself for standalone use.
Smart fliers know the best way to fly is carry-on only. Doing so saves consumers $50+ in round-trip-fees, allows them to skip the lines at the airport, and you never risk having luggage lost or stolen. Carry-on flyers travel light, never overpack, and move between checkpoints, vehicles, and hotels free from stress.
When you travel, you want gear that helps and never hinders. That's why Standard Luggage designed the Ultimate Travel System of backpacks and accessories to help you focus on staying happy and productive on any journey.
---